Hello. We are You, Me and Mabel, we are an online fabric, quilting and sewing shop, stocking a range of beautiful fabrics and patterns which include Riley Blake Designs, Liberty of London, Tilda, Dashwood Studio and many more, delivered straight to your door.

PLEASE NOTE Our last date for sending out your UK order in time for Christmas will be Wednesday the 18th of December. You can of course still shop online but please be aware that any orders placed over the Christmas period will not be processed until we return on the 2nd January 2020.
But there is still time to get some last minute presents in our Christmas Gift Ideas Section and we would like to wish you a Merry Christmas and thank you for your custom.
Merry And Bright By Dashwood Studios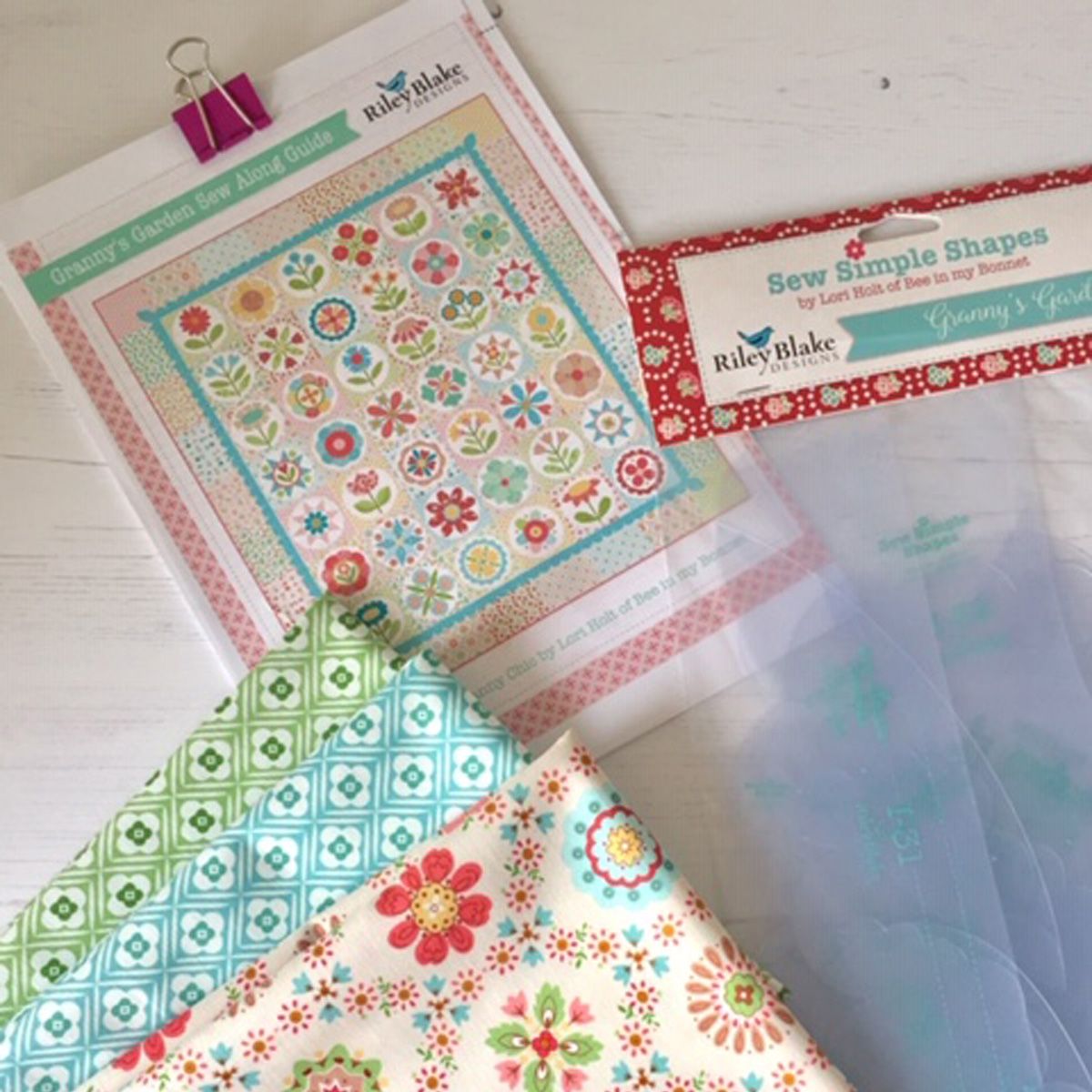 Granny Chic by Lori Holt Has Arrived.
We have put together all the fabrics needed for Lori Holt's, Granny's Garden Sew Along. Lori puts a new tutorial on her blog every week, she advises you, to take your time and go at your own pace so the Sew Along stays fun. Her tutorials will stay on her blog for you to dip in and out of at your convenience.
Granny Garden Quilt Kit ~ Binding and Simple Shapes (Templates) included.
To buy all the fabrics separately for this kit it would cost in excess of £240.00
Michaelmas by Lewis and Irene
In the UK, Michaelmas is celebrated on the 29th of September and is associated with the beginning of Autumn. It used to be said that harvest had to be completed by Michaelmas. This is a traditional collection with a modern twist. Delicate sliver metallic elements give a pretty shimmer on each design.
Curiosity by Michael Miller Fabrics
Just arrived on our shelves designed by Sandra Clemons, Curiosity perfect for lovers of books, foxes and tree. Are you curious ?